ABOUT TOTAL EQUIPMENT TRAINING
Our instructors are the best in the business. Each has a minimum of ten years experience in the operation of heavy construction equipment relevant to your needs. They are trained professionals, and keep their own skills up to date with continuing education programs on changing OSHA Standards, equipment updates and regional requirements. In addition, all of our employees go through a thorough background check and drug screening.
We bring training to your site, saving you time and money. Importantly, we customize the program to meet your needs. That means no two training courses are the same. We work at your skill level, on your machines and at your worksite. Our approach is a mix of classroom work and hands-on training. We complete the final testing and qualification. Each candidate receives an OSHA recognized completion of training certificate.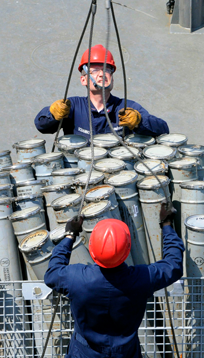 We are Proud to be a Certified Women Owned Small Business
OUR TRAINERS
Total Equipment Training has some of the most qualified instructors to teach its operator training, safety and inspection courses. TET's trainers have backgrounds that include a rock solid education, certifications, PLUS over 120 years of combined practical experience; these qualifications, together with their years of industry work experience (including construction, shop manager, equipment manager, equipment demonstrator, field representative, and construction management) is what makes TET an industry leader in its field.
OUR MISSION
We've been helping companies minimize risk through training employees on the proper use, operation and safety of the equipment under their control. We have also helped employers keep their equipment up-to-date with preventative maintenance suggestions and comprehensive annual inspections. Visit our Contact page to get all the details on what we can do for you.
Train Your Heavy Equipment Team Effectively and Affordably
Creating Solutions for Safety Professionals
Chris has worked for 30+ years to develop a unique approach in sales, management, and customer relations. This approach has given him a unique perspective encompassing all levels of an organization. His experience has taught him to listen and better understand the specific needs of YOUR position and offer the best solution to create a safe workspace for you and your team.
The experience has also been hands-on through observation and attendance in some of the many training classes available from Total Equipment Training. Creating solutions for safety professionals to train their team effectively and affordably.
Chris Ritchie
National Sales Manager / CSO
HEAVY EQUIPMENT TRAINING COMPANY COMPARISON
Major Competitors
**
**
Advanced Rigger
√
√
AWP
√
Basic Rigger
√
√
Bobcat
√
Boom Bucket Truck
√
Bulldozer
√
Forklift
√
Front End Loader/Backhoe
√
Material Handler
√
Mobile Crane Inspector
√
Mobile Crane Operator
√
√
Overhead Crane Operator
√
Signal Person
√
√
*National Accreditation | **Corporate Qualification